HOME EVENTS RESERVATIONS DIRECTIONS ABOUT US
dominion valley park
Gospel Music at it's best in the foothills of the Blue Ridge Mountains.
Live Music. On-site Camping. Family Fun.
Dominion Bluegrass Boys,
No Place Like Home

The heart and soul of Dominion Valley Park's gospel bluegrass live concerts on Memorial Day, Summer Sing, and Labor Day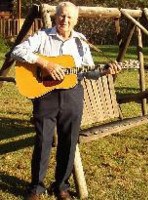 Cecil Hall
I'm the oldest of the Dominion Bluegrass Boys. We played with the late Charlie Monroe for two years in the early 70's. I live near Stuart, Virginia. Our family is owner of Dominion Valley Park and Weslyn Records.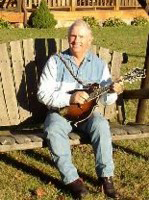 Darrell McCumbers
Playing mandolin on most of the gospel and bluegrass CD's. He lives in Woolwine, Virginia near the foothills of the Blue Ridge Mountains in Patrick County.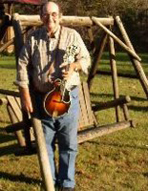 Doug Emerson
Playing twin mandolin on the gospel CD's and mandolin on Yesterday's Memories. He lives in Danville, Virginia.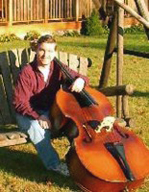 Darren Moore
Plays bass on gospel and Bluegrass CD's. He lives in Danville, Virginia with his wife Amy.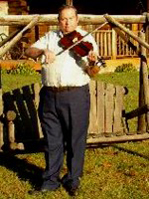 Timmy Martin
Plays fiddle on bluegrass and gospel CD's. Lives in Collinsville, Virginia and loves Kenny Baker's fiddling.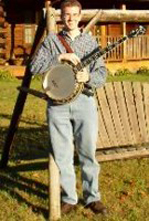 Jeremy Stephens
Plays banjo and lead guitar on CD's; lead guitar and mandolin Beautiful River. He lives in Danville, Virginia and loves to pick!
Bands
The Inspirations
Easter Brothers
Singing Cookes
Smoky Mountain Boys
The Chuck Wagon Gang
Dominion Bluegrass Boys
Michael Combs Ministry
The Primitive Quartet
Set Apart
Camping
Dominion Valley Park has campsites for up to 250 campers
with water and electricityhookups for only $15.00 per day.
clean restrooms
2 large covered shelters
playground for the kids
35 acres in the foothills of the Blue Ridge Mountains
free parking
dumping stations
sorry, no showers
About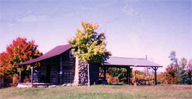 Dominion Valley Park was started in 1987, as a family owned park. Owners Cecil and Barbara Hall enjoy sharing their love of bluegrass music. Their children Janet and Mike Rorrer, Jeanie and Randy Clark along with grandchildren Matthew, Ryan, Wesley Rorrer and Katelynn Clark help groom and maintain the park.
Dominion Valley Park has been an asset to the community by sponsoring camping weekends with both the Boy & Girl Scout troops in Patrick and the surrounding counties.